Marios Hatzopoulos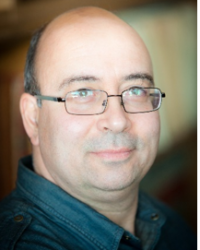 Marios Hatzopoulos is a researcher at the Research Centre for Modern History (KENI) at the Panteion University of Social and Political Sciences, Athens, Greece. As a former student of Anthony D. Smith and as a historian, he specializes on nationalism and national identities in SE Europe. He is interested in Modern Greek and Ottoman history, nationalism and religion, prophecy and political radicalism, popular mobilization, and nation-state formation in SE Europe. Besides conspiracy theories, he is lately fascinated with applications of social network analysis to historical data.
Among various others, publications include:
"Prophetic Structures of the Ottoman-ruled Orthodox Community in Comparative Perspective: Some Preliminary Observations." Greek-Serbian Relations in the Age of Nation-Building, edited by Paschalis M. Kitromilides and Sophia Matthaiou, National Hellenic Research Foundation, 2016, pp. 121–47.
"Receiving Byzantium in Early Modern Greece (1820s – 1840s)." Héritages de Byzance en Europe du Sud–Est à l'époque moderne et contemporaine, edited by O. Delouis, A. Gouderc, and P. Guran, EFA, 2013, pp. 217–27.
"Oracular Prophecy and the Politics of Toppling Ottoman Rule in South-East Europe." In The Historical Review / La Revue Historique.
"From Resurrection to Insurrection: 'Sacred' Myths, Motifs, and Symbols in the Greek War of Independence." The Making of Modern Greece: Nationalism, Romanticism and the Uses of the Past (1797-1896), edited by R. Beaton and D. Ricks, Ashgate, 2009, pp. 81–93.
« back to all members