Anastasia Kafe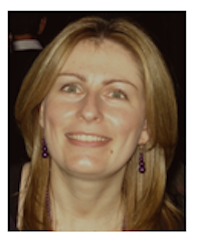 Anastasia Kafe has obtained her Ph.D. in Political Science from Panteion University, Greece, and is a researcher at the university's Centre for Political Studies. She has participated in several research programs including the "Designing & Operating an Infrastructure for the Empirical Inquiry of Political & Social Radicalism in Greece" – THALIS project (EU Framework Program), the CAICG project "Collective Action of Indignant Citizens in Greece: Causes, Content, Agency, and Implications for Policy Makers," and the project "Examining Xenophobia in Greece during the Economic Crisis: A Computational Perspective," funded by European Economic Area Financial Mechanism.
Her research interests lie on mixed methods and especially qualitative methodology, the study of electoral behavior at the micro level and especially the political behavior of the unemployed, the implications of economic voting, and the extreme right and radical right parties.
Further information on Anastasia Kafe can be found here.
« back to all members