Andreas Önnerfors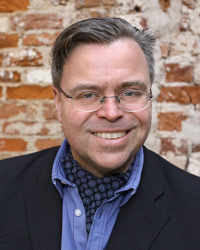 Dr. Andreas Önnerfors is an associate professor in the history of sciences and ideas at the University of Gothenburg, Sweden. His main research areas are the cultural history of eighteenth-century Europe with a focus on Swedish-German relations, press history, and organized sociability, in particular, secret societies and freemasonry. He also works on the rhetoric of German right-wing movements such as PEGIDA.
Concerning research into conspiracy theories, Önnerfors has studied the historical origins of the modern conspiracy beliefs in eighteenth-century sources but also contemporary transformations of conspiracism, for instance in the counter-jihadist movement.
He is the author of the forthcoming Freemasonry: A Very Short Introduction (Oxford University Press, 2017) and co-editor of Expressions of Radicalization: Global Politics, Processes and Practices (Palgrave, 2018).
« back to all members