Helena Pires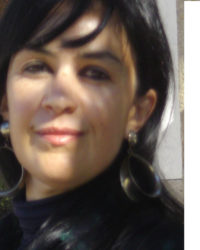 Helena Pires is an Assistant Professor in the Communication Sciences Department as well as an integrated Member of the Communication and Society Research Centre at the University of Minho. She completed her Ph.D. in Semiotics of Communication at the University of Minho in 2007. Her research interests lie in urban communication, visual semiotics, advertising, landscape, and contemporary arts.
Selected publications include:
"A Cityscape in Ruins: Still Life, Throw the Gaze of Jia Zhangke." Urban Semiotics: The City as a Cultural-Historical Phenomenon, edited by Igor Pilshchikov, Tallinn University Press, 2015.
"A Paisagem Urbana e a Publicidade de Moda: o Caso da Marca DKNY." In Ruão, Teresa e Kunsch, Margarida (Coord.) Revista Comunicação e Sociedade. Comunicação Organizacional e Estratégica, passado, presente e futuro de uma área multidisciplinar, CECS, Universidade do Minho.
« back to all members