Türkay Salim Nefes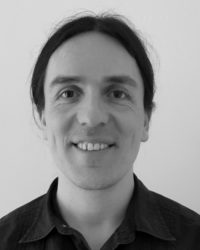 Dr. Türkay Salim Nefes is a Research Fellow at the Sociology Department of the University of Oxford. He is also a William Golding Junior Research Fellow at the Brasenose College of the University of Oxford. His main research interests are the diffusion and impacts of conspiracy theories. Türkay has published his work on conspiracy rhetoric in various academic journals including the British Journal of Sociology, Rationality, and Society, the Journal of Historical Sociology, and the Sociological Review.
His research expands to anti-Semitism in Turkey and impacts of sociological knowledge. On the former topic, he has published the monograph Online Anti-Semitism in Turkey (Palgrave MacMillan, 2015). On the latter topic, he has published academic journal articles in International Sociology and the Journal of Balkan and Near Eastern Studies. Türkay is also keen to develop and use new techniques in teaching sociology: He conducted a study on teaching sociology by using cartoons, such as The Simpsons, and published the findings in the Journal of Sociology.
For more information on his work, visit here.
« back to all members