Holger Mölder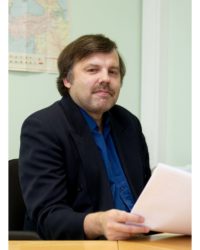 Holger Mölder is an associate professor in International Relations at the Department of Law, Tallinn University of Technology and Head of the Master's Program in International Relations and European-Asian Studies. He defended his Ph.D. on Political Sciences in 2010 at the University of Tartu and his dissertation examined cooperative security issues in the modern security environment. He served twenty years in the Estonian national defence system, from 1995 to 2009 at the Ministry of Defence of Estonia, and afterwards at the Estonian National Defence College.
His research interests include international security issues, including Baltic security, Middle Eastern security, European security, but also security cultures and culture of fear in international relations and he has written on Latin American issues. Recently, he has been involved in several projects related to strategic communication, information warfare, and hybrid warfare.
Some of his major works include:
"The Culture of Fear in International Politics: A Western-dominated International System and Its Extremist Challenges." KVÜÕA Toimetised, vol. 14, no. 2, 2011, pp. 241–63.
"The Cooperative Security Dilemma in the Baltic Sea Region." Journal of Baltic Studies, vol. 2, 2011, pp. 143–68.
"The War of Narratives: Putin's Challenge to International Security Governance in Ukraine." Sõjateadlane (Estonian Journal of Military Studies), vol. 6, no. 2, 2016, pp. 88–113.
« back to all members