Iris Žeželj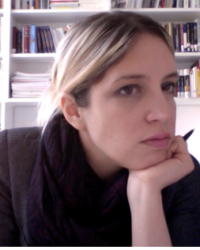 Iris Žeželj is an Assistant Professor of Social Psychology at Belgrade University. She gained her Ph.D. in 2011. Her main area of interest is social cognition, specifically biases in memory, self-knowledge, and group perception, as well as intergroup relations. She has led and co-led international research projects on attitude change, intergroup relations, and social identity. Iris published her work as the first author or a co-author in highly ranked journals (BJSP, JASP, SP, PNAS), authored chapters for books by international publishers (Springer, Palgrave), and is a full member of several professional associations (EASP, ISPP, SPSSI, APS).
For further information on Iris Žeželj, see here.
A list of publications can be found here.
« back to all members