Mari-Liis Madisson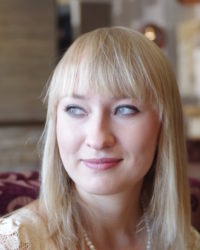 Mari-Liis Madisson received her Ph.D. in Semiotics and Culture Studies from the University of Tartu in 2016. She is a Research Fellow at the Department of Semiotics as well as a Junior Research Fellow at the Institute of Social Studies, Chair of Media and Communication at the University of Tartu. Her research interests lie in cultural semiotics, political semiotics, identity studies, and media studies. She is the author of The Semiotic Construction of Identities in Hypermedia Environments: The Analysis of Online Communication of the Estonian Extreme Right (Tartu University Press, 2016).
Selected publications in the field of conspiracy theories are:
"NWO Conspiracy Theory: A Key Frame in Online Communication of Estonian Extreme Right." Lexia, vols. 23–24, 2016, pp. 189–208.
"The Semiotic Logic of Signification of Conspiracy Theories," in Semiotica: Journal of the International Association for Semiotic Studies.
« back to all members