Mark Anthony Camilleri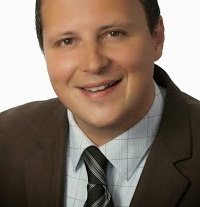 Dr. Mark Anthony Camilleri is a resident academic lecturer in the Department of Corporate Communication. He lectures in an international Masters program run by the University of Malta in collaboration with King's College, University of London. Mark specializes in marketing communications, research, and evaluation. He finalized his Ph.D. (Management) in three years' time at the University of Edinburgh, Scotland – where he was also nominated for his "Excellence in Teaching." During the past years, Mark taught business subjects at under-graduate, vocational, and post-graduate levels in Hong Kong, Malta, Spain, UAE, and the UK.
Mark Camilleri has published his research in peer-reviewed journals and chapters. He is a member of the editorial board of Springer's International Journal of Corporate Social Responsibility. He is a frequent speaker and reviewer at the American Marketing Association's (AMA) Marketing & Public Policy Conference, in the Academy of Management's (AoM) Annual Meeting, and at Humboldt's International CSR Conference. He is also a member of the academic advisory committee at the Global Corporate Governance Institute (USA).
In the past, Dr. Camilleri has authored two books on the Corporate Social Responsibility Agenda named Corporate Sustainability, Social Responsibility and Environmental Management: An Introduction to Theory and Practice with Case Studies (Springer, 2017) and Creating Shared Value through Strategic CSR in Tourism (LAP, 2013). He is also the editor of CSR 2.0 and the New Era of Corporate Citizenship (IGI Global, 2016).
« back to all members