Massimo Leone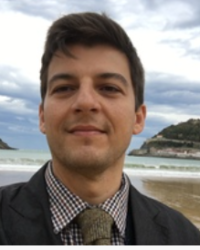 Massimo Leone is a Professor of Semiotics, Cultural Semiotics, and Visual Semiotics at the Department of Philosophy, University of Turin, Italy. He graduated in Communication Studies from the University of Siena, and holds a D.E.A. in History and Semiotics of Texts and Documents from Paris VII, an M.Phil. in Word and Image Studies from Trinity College Dublin, a Ph.D. in Religious Studies from the Sorbonne, and a Ph.D. in Art History from the University of Fribourg, Switzerland.
In the past, he has lectured and conducted research at globally renown universities across Africa, Asia, Australia, Europe, and the Americas, including the Sorbonne, Durham University, the University of Bucharest, the University of Berkeley, the University of Kyoto, the University of Melbourne, and the University of Munich. Moreover, he was Eadington Fellow at the Center for Gaming Research, University of Nevada, Las Vegas, Fellow of the Käte Hamburger Kolleg "Dynamics in the History of Religions Between Asia and Europe," Bochum, Germany, and Visiting Senior Professor at the Internationales Forschungszentrum Kulturwissenschaften, Vienna.
Massimo Leone's work focuses on the role of religion in modern and contemporary cultures. He has single-authored seven books, edited thirty collective volumes, and published more than four hundred articles in semiotics and religious studies.
For more information on his research, see here.
« back to all members