Nebojša Blanuša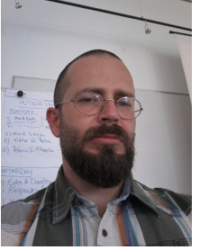 Nebojša Blanuša teaches Social and Political Psychology and Theories of Nationalism at the Faculty of Political Science, University of Zagreb, Croatia, where he is currently chair of the Department of Croatian politics. He is a member of the FP7 project Social Performance, Cultural Trauma and Reestablishing Solid Sovereignties (SPECTRESS), dealing with the formation of conspiracy theories as collective narratives regarding cultural traumas, provoked by crises and wars. Another project he is involved in is the "Team Populism," a network of international scholars, dealing with various aspects of populism, especially anti-elitist conspiracy theories.
He is the author of Conspiracy Theories and Croatian Political Reality 1980–2007 (Plejada, 2011, in Croatian) and co-editor of EU, Europe Unfinished: Mediating Europe and the Balkans in a Time of Crisis (Rowman and Littlefield International, 2016).
Moreover, Nebojša Blanuša has published several articles on the role of conspiracy theories as political vehicles for othering, as well as vernacular epistemology with various political consequences.
« back to all members