Viren Swami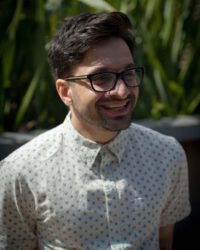 Viren Swami is a professor of social psychology at Anglia Ruskin University, UK and director of the Centre for Psychological Medicine at Perdana University, Malaysia. His research on conspiracy theories is based in the disciplines of social and differential psychology and is focused on understanding the antecedents and consequences of conspiracist ideation. In addition, a core focus is on the measurement of conspiracist ideation using quantitative methods.
One of his most recent publications is:
(with D. Barron, L. Weis, M. Voracek, S. Stieger, and A. Furnham). "An Examination of the Factorial and Convergent Validity of Four Measures of Conspiracist Ideation, with Recommendations for Researchers." PLoS One, vol. 12, no. 2, 2017, https://doi.org/10.1371/journal.pone.0172617.
« back to all members