Vladimir Turjačanin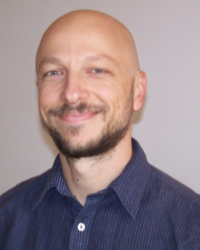 Vladimir Turjačanin works as a professor of social psychology at the Department of Psychology, University of Banja Luka, Bosnia and Herzegovina. His professional interests lie in the area of intergroup relations, ethnicity, nationalism, social identity, gender stereotypes, religious and ethnic prejudice, and political attitudes among youth.
Among other publications, he published several books: Complex Social Identities in Bosnia and Herzegovina (2017), Social Psychology of Ethnic Identity (2015), Youth Ethnic and National Identity in Bosnia and Herzegovina: Social Science Approaches (2013), Tolerance in Society (2011), Psychosocial Space and Ethnic Relations of Youth in Bosnia and Herzegovina (2007), and Ethnic Attitudes of Bosniak and Serb Youth in Bosnia and Herzegovina (2005).
Additional information can be found here.
« back to all members